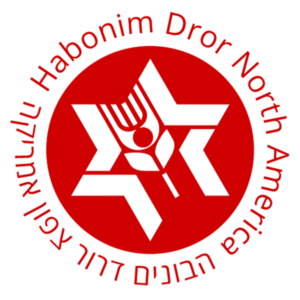 HDCA Newsletter – November 2021
Mazkirut Reaches Decision on Upcoming Veida
by Jenna Abrams, Rakezet Chinuch
HDNA is scheduled to hold its biennial Veida, or Convention, in December 2021. Movement members have been looking forward to gathering together in-person for the first time in almost two years. However, given the ongoing COVID crisis, Mazkirut Artzit has struggled to determine whether and how Habonim Dror can responsibly hold Veida (and the accompanying Winter Seminar) this year.
For the past two months, we've been having conversations with many community leaders (both ma'apilimot leadership and adult partners) so that we would be able to make the most informed decision. We asked many stakeholders about what they see as the purpose/goals of Veida, the feelings around Veida in each community, the options for the format of Veida, and challenges and advantages of each of these options.
From these conversations as well as our own experience leading the movement, we have gathered that Veida needs to be a space that allows for productive dialogue that will support community-building between people from different machanot. It also needs to be a fun, engaging, social environment that can contain disagreement in a healthy way. It's really difficult for these things to exist in a largely online format, and the ma'apilimot with whom we engaged in these questions did not support trying to do complex decision-making online. At the same time, because of COVID-19, we do not feel that it is going to be possible for us to have an in-person seminar in December where we gather as an entire movement and are still able to ensure the safety and well-being of our participants.
Given all of these conversations and the insight we've received from our various partners, we have decided that we will be delaying the formal decision-making process of Veida 2021 to May 2022. We will be having programming in the Winter for the movement that will support the educational and social process of Veida in May, so we will still be collecting Veida proposals in the next few months. We will also be attempting to organize regional in-person meet-ups with seminar content in December, based on the interest of each community, as well as online movement-wide programming.