Hello and welcome to Habonim Dror Camp Association's first newsletter!
Since becoming co-chairs of HDCA last December, we have listened intently to camp committee This newsletter is part of our commitment to enhance communication among our HD family in response to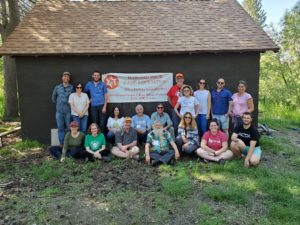 these concerns. As you'll see, we are offering short articles about what's going on in different parts of the movement – with news from the mazkirut, tzevet higui, machanot and our partner organizations Habonim Dror Foundation and Ameinu. We conclude with links to "Habonim Dror in the News" where you'll see the impact our movement is having on the wider Jewish community. members, professional staff, mazkirut artzit, ma'apilimot and bogrei tnua (movement alumni) to determine how we might best move our association forward. We heard a great deal about strained relationships and a lack of mutual understanding, cooperation and respect. We concluded that better communication is necessary if we are to go forward as a community.
We've also begun a Community Calendar that will help us all coordinate planning – please check it out and if you have events to add, let us know! And finally, please SAVE THE DATE for HDCA MIFGASH on Sunday, September 19, 2021. We will be meeting virtually for just a few hours and we promise you will find it useful, interesting and fun! 
We hope you enjoy our very first edition.
– Alisa Belinkoff Katz and Sharon Waimberg, Co-Chairs, HDCA
From Erica Kushner, Mazkirol (Director), HDNA
I hope everyone's summer is off to a good start. I'm so excited for everyone to be back at machaneh!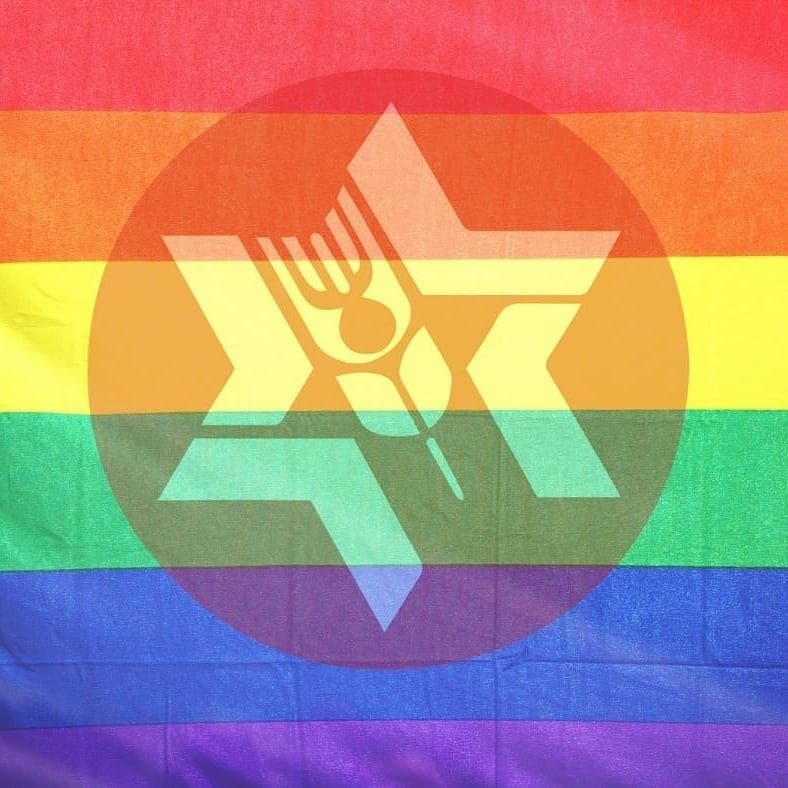 As you may be aware, Habonim Dror North America (HDNA) has been in negotiations with Habonim Dror Olami (HDO, the worldwide Habonim Dror organization) for most of this year. After a long and arduous process, we have reached an agreement stating basic principles and guidelines to resume our partnership. This agreement includes  HDNA, HDO, HeChalutz (an organization of HDNA alumni in Israel) as well as HD organizations in the U.K, Australia and New Zealand.  Moving forward, we will be working with HDO as the body that coordinates the world movement, oversees shlichut, and functions as our program provider for Workshop. HeChalutz will continue to be a partner to HDNA and a key resource for Israel programs and shlichut candidates. 
We look forward to being able to apply our joint energies to building better experiences for all our movements. Working together we will be better prepared to face the difficult challenges of hagshama worldwide. The importance of this agreement is underscored by the celebration ceremony that will be led by 'Bougie' Herzog, head of JAFI and the next president of Israel.
What does this mean for our Israel Programs?
Starting with Workshop 71, we will work with HDO to run Workshop. This means that HDO will be hiring a Workshop Rakaezet (Coordinator) from HeChalutz. 
HDO will be our program provider. Being a program provider means we work with them on the overhead of the program: things like hiring, health and safety, cost, logistics, etc. In addition to that, we will also be working with them on the content of Workshop. For Workshop 71, most of these decisions have already been made and will not change, as is it rather close to the start of the program. For future Workshops, these decisions will be made in collaboration by HDNA and HDO. The responsibility of running a program as we want to see it will remain with the Mazkirut Artzit of HDNA.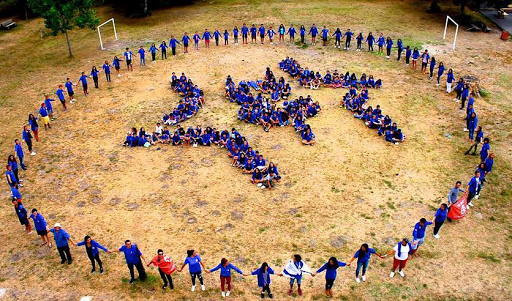 Outside of Workshop, entering back into partnership with HDO means we can reformalize our relationships with other HD countries. This means MBI and Workshop can join Habonim Dror Israel programs from other countries for activities such as 'Yom Habo", seminars and tiyulim.
Short-term Israel programs like Seminar Hagshama, Seminar Aliyah, and MBI* will not be run through HDO and will remain independent HDNA programs. We will continue to partner with HeChalutz to run various programs at this time. 
*MBI is not run through HDO, but usually rather with the Chavaya as our program provider. The agreement will not change this. This year we are running MBI with NFTY and it is yet to be determined if we will stay with them or run our own program in future years. 
What does this mean for shlichut?
The biggest implication for shlichut is that we will again receive funding from the Jewish Agency for Israel. HDNA will be working with HDO to organize all the logistics and hiring decisions for shlichim. This means we will be interviewing candidates and going through the decision making process together with HDO. For short term/summer shlichut, there will be no changes.
What does this mean for our relationship with the World Movement?
In many ways, it will be easier for us to maintain and strengthen our relationships with the other Habonim Dror countries. Already, we are seeing more collaboration between the mazkirim and between leaders of Israel programs from the different countries. We expect this agreement will provide more opportunities for chanichimot from different Habonim Dror countries to connect during seminars and tiyulim in Israel. As mentioned before, we will again be welcomed to world movement events. In other ways, it will remain much as it was, with the added understanding of the importance of local decision making and the reintegration of HeChalutz.
What happens now?
There is a roundtable forum that is made up of relevant mazkirim of each country, HDO representatives, HeChalutz representatives, and the negotiators. We are meeting regularly to work through many of the difficult issues that have already come up and will continue to come up. This forum will be a place to discuss how to deal with these various issues and to create solutions that best meet everyone's needs. 
If you have any questions or want to know more about any given part of this process, please reach out to me.
Shabbat Shalom,
Erica
Tzevet Higui
by Ezra Robens-Paradise, Machaneh Miriam
This year I took part in Tzevet Higui representing Machaneh Miriam. The tzevet was comprised of people from every machaneh in HDNA and members from mazkirut artzit. Together we discussed issues and dilemmas that the movement was facing and helped decide on the best course of action. We each took turns setting the agenda and bringing content for the rest of the tzevet to engage with. 
Working with mazkirut artzit allowed for greater transparency in the decisions that were being made and we supported them in finding optimal solutions. There were some interesting sichot and decisions that were brought to the tzevet such as how to run the MBI program in Israel jointly with NFTY.  We discussed the needs of every machaneh and had the unique experience of receiving perspectives from across North America all in one zoom meeting. The biweekly meetings explored topics that ranged from simple HDNA board meetings to complex movement conversations like Zionism. Members of the tzevet joined interviews for the new incoming members of mazkirut artzit. 
The joint efforts of all the members created a space for dialogue and innovation that helped build better paths for the movement.
Ma'apilimot Seminar 2021
by Jenna Abrams, Rakezet Chinuch (Education Director), HDNA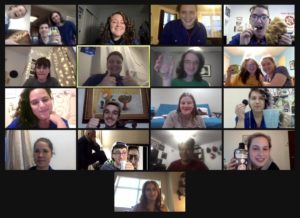 Habonim Dror North America just had its final (Zoom) seminar before the summer, and it was wildly meaningful for the participants and tzevet. We held conversations about being a North American Jew in 2021 and how we can be madrichimot that build proud Jewish communities as a response to this experience; we talked about the values that guide our democratic structures and workshopped improvements we can make to movement communication and Veida; we had Israel chuggim, where participants either discussed the current breakdown of democracy in Israeli society or antiracism in the context of Israel; we also engaged in a lot of good old relationship-building and classic Habonim silliness via multiple chevratim and lots of Zoom banter. 
As ma'apilimot are walking away from this seminar, we hope that they are continuing to ask themselves: What does it mean to be a North American Jew in 2021? What does the Jewish community need right now? What does Jewish liberation look like, and how is it tied to Palestinian liberation? How can I be a leader that helps to foster proud Jewish communities?
All in all, we are so grateful to everyone who attended Ma'apilimot Seminar 2021 even while nearing an in-person summer (you read that correctly, IN-PERSON!). We are sending all of our ma'apilimot so much love and empowerment in building radical and joy-filled summers for their communities, and can't wait until our next in-person seminar!
Mishlachat
by Leah Silverberg, Central Shlicha, HDNA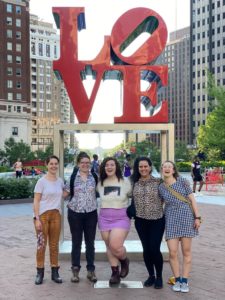 My name is Leah Silverberg and I am the Central Shlicha of HDNA (outgoing as I am finishing my two year term this August.) I grew up at Machaneh Gesher, went on Workshop 56, and made Aliyah 10 years ago. I live in the Dror Israel urban kibbutz in Sderot and since making Aliyah I have worked in education in Israeli society. The other members of our HDNA mishlachat (team of shlichim) are Carmi Tint, who works in the New York ken (Machaneh Miriam, Workshop 56), Shmulik Levi in Philadelphia/Camp Galil (born in Israel, grew up in the movement), Sarah Fisher in Vancouver/Camp Miriam (Machaneh Gesher, Workshop 57), and Nathan Brown (Sarah's partner and an alum of Habonim Dror Australia.) As you can see we are almost all bogrimot of Habonim Dror North America who felt that we wanted to come back to our movement after having made Aliyah in order to be a part of the educational process, as we still felt, and feel, very connected. 
We are now coming to the end of two very meaningful years of shlichut during which we faced many challenges – with Corona of course being #1! Despite encountering a global pandemic in new countries that we barely saw before the outbreak and subsequent lockdowns, we made the important decision to stay here and be with our Habonim Dror communities. 
I have had a meaningful two years working with the Mazkirut Artzit. Highlights for me include planning and running programs for the Mazkirut members that include educational content as well as opportunities to evaluate our work. I've learned that these activities are vital as they give mazkirut a chance to re-fuel and re-group, and to evolve as young adult leaders.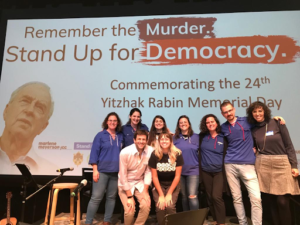 Other big things our mishlachat have accomplished include: Ofek (Hebrew-speaking ken activities) in Brooklyn as well and Vancouver and Burquest, Canada; nourishing and guiding the ma'apilimot in the kenim where we work; and helping to create on-line and day-camp substitutes for traditional machaneh. We also played a key role in building and leading movement wide seminars, bringing a wealth of complex and nuanced education about Israel and Judaism to the communities where we live. Topics included Aliyah from Ethiopia, the murder of Yitzhak Rabin, the Zionist story of Jews from North Africa, and shared existence between Jews and Arabs in Israel. Shmulik wrote, performed and filmed a one-man play about his complex personal experience as a soldier, and Carmi worked with Mazkirut and ma'apilimot to teach an adult series on the Holocaust. The list goes on and on. It's been a great honor to bring and be a part of so many life changing and meaningful educational experiences.
At the end of this summer we will be flying home back to Israel and the movement there. Thank you deeply to everyone who has made our experience a good one. And if you come to Israel, don't be strangers! 
HD Programs in Israel
by Kaela Evanchick, Rakezet Tochniot (Program Director), HDNA
MBI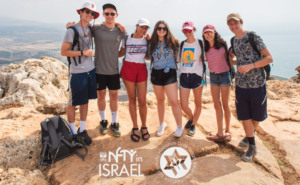 MBI 2021 is running in partnership with NFTY's Mitzvah Corps program, a 3-week Israel trip with a focus on Social Justice in Israel. There are approximately 60 participants in total, 35 of whom are from HDNA. Two of the madrichimot are from HDNA and one of the tour guides was a past summer shlicha and madatz madricha at Machaneh Miriam. The participants will travel through Israel, connecting with a variety of social justice organizations and activists and will get to engage in some HDNA specific activities and peulot led by the HDNA madrichim. Kaela also plans to join the trip for 7-10 days in July to connect with the chanichimot and evaluate the quality of the program. 
Additionally, because we partnered with NFTY this summer, we were able to access funding from RootOne for fifty $3,000 vouchers for HDNA participants. This brought the total cost of the trip down to around $5,000 USD per participant. 
Workshop 2021-2022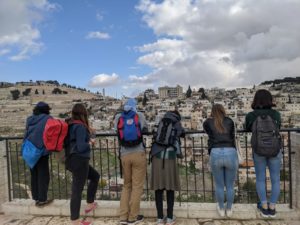 In September we began a broad review of Workshop feedback from the past several years. We spoke with past participants, parents and camp professionals to identify major strengths and weaknesses of the program. Based on this feedback, the mazkirut developed several additions to our Workshop program to improve its overall quality.
These additions will include a month-long program component in Jerusalem where participants will learn about the tensions of building a shared society in Israel and will connect with a range of grassroots organizations that do social justice and anti-occupation work in Israel. We are also taking steps to improve the quality of our ulpan program on Workshop and have taken steps to hire a Hebrew language educator to assist us in developing a Workshop-specific ulpan curriculum.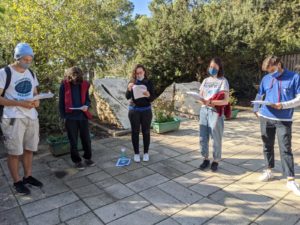 To date there are 18 chanichimot registered for Workshop with at least one participant from every machaneh. We are so excited to bring together so many young Jewish leaders from our communities to engage in a meaningful 7-month program. For more details about the Workshop 71 program feel free to look at the HDNA Programs website or get in touch with Kaela at programs@habonimdror.net.
It's time for a change
by Bekah Diamond-Bier, Gizbarit (Treasurer), HDNA
During my time as the Gizbarit, I came to understand that the experience of doing this tafkid was an incredibly difficult and overwhelming one. As the Jewish not-for-profit world has professionalized it has become harder and harder to keep up, and for Habonim Dror to be able to keep up we realized that we need to do things a little bit differently. 
In keeping with that realization, HDNA is currently searching for a Business Manager for the mazkirut that will take over the position from the Gizbarol. The Business Manager will be responsible for the day-to-day financial and administrative tasks that help keep HDNA running and will work with the mazkirut members on shared projects like budgets for programs and grants. We are hoping to find someone who is Habonim adjacent and will have an understanding of who we are and what we do. 
It is my hope that in my term as Gizbarit I will have helped transition the mazkirut to this momentous change with the necessary thought and care needed in order to make it successful. 
Camp Galil campers learn about Israel's diverse society… up close and personal 
David Weiss, Galil's Executive Director, tells us that summer shlichimot are an important part of what connects Camp Galil's campers and staff with Israel. Campers, parents and staff have always attributed the importance of these personal connections with the strengthening of connections to Israel. It is one of the reasons Galil consistently sees 90% of their 10th graders go to Israel each summer for Habonim Dror's summer Israel program.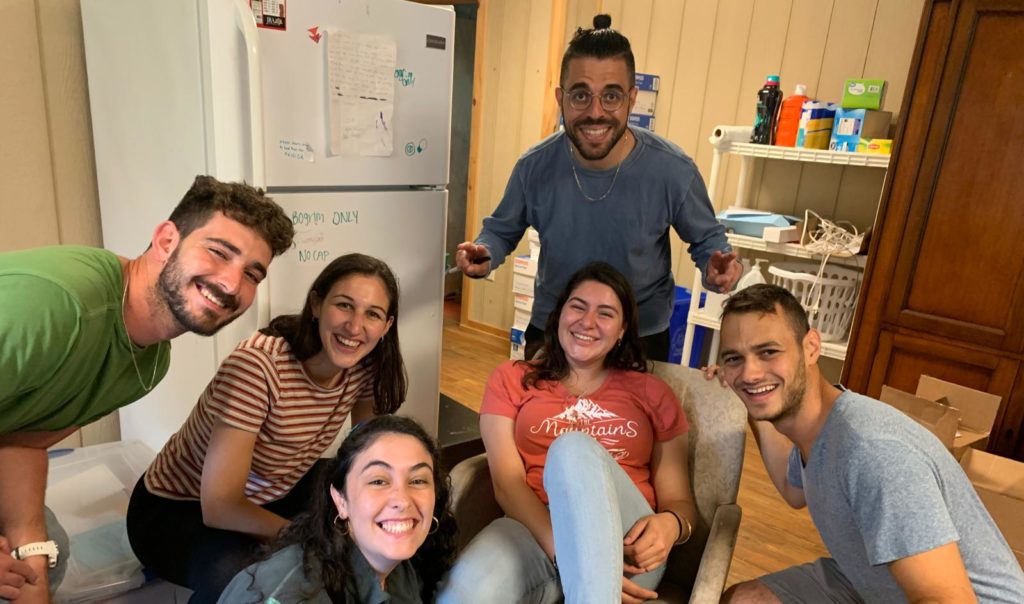 Galil's chanichimot want to explore the diversity of Israeli society, and want to make sure they are not being presented with a narrow narrative. And so, this summer Galil is bringing a diverse delegation of seven Israeli shlichimot. Galil's community will get to know madrichimot from Israel's cities and kibbutzim, from Ashkenazi, Sephardi, Ethiopian, Mizrahi and Druze communities. We are so excited that Galil's camp community will have the opportunity to hear and explore "My Israel Story" from multiple perspectives in an informal, immersive and most importantly joyful and fun setting
Welcome Elana Bloomfield to Machaneh Gilboa!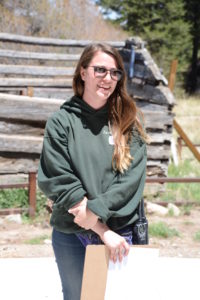 Elana Bloomfield definitely brings a fresh perspective to her job as one of just a few HDCA camp leaders who grew up in Habonim. Elana hails from a Habonim family in Vancouver, Canada and spent her early summers at Camp Miriam. She went to Israel on Workshop 60 (Kibbutz Ein Dor) and upon her return to North America worked as a madricha first at Camp Miriam and then at Camp Gilboa, where she took on increasingly important tafkidim culminating in her appointment as Rosh Machaneh in 2015 and 2016. She began working as Gilboa's Outreach Director around that time, assisting in recruitment, building relationships with families, and supporting the Gilboa kenim and Tzedek program – all the while studying for a Master's Degree in Organizational Leadership from the Hebrew Union College Zelikow School of Jewish Non-Profit Leadership in Los Angeles (she also has a BA from McGill University in Montreal.)  After summer 2018 she became Associate Director of Camp Gilboa, and in May 2021 was given the task of leading Camp Gilboa for this summer.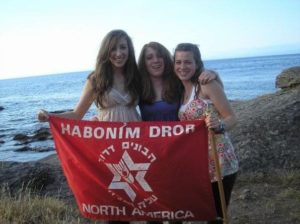 Elana believes her lifelong experience in Habonim Dror is an invaluable asset due to theunique nature of the HD youth leadership model. Elana says: "I know what it felt like to be coming back from Workshop to Machaneh and the feeling of ownership and the feeling of being a movement member." When she has to draw a hard line on a health or safety matter at camp, for  example, her HD experience "…allows me to know how to approach the conversation and root it in the values of Habonim, the understanding of what it means to be a madrich in the movement. I think  I'm able to speak the Habo language that allows me to have tzevet see where I'm coming from, and bring them into the decision-making rather than it coming from this place of 'Oh, Elana is telling us what to do.'"
Kol hakavod Elana – we are all rooting for the  future success of HD Camp Gilboa with you at its helm!
Unity in CommUnity – Moving Forward 
On January 10, 2021 almost 100 members of the Habonim Dror community participated in a facilitated conversation that we called "Unity in CommUnity" to confront the issues that have been dividing our Habonim Dror family.  The sheer number of individuals who participated in the discussion and their passionate participation gave us encouragement as we continued to work to bridge gaps, heal tensions, and move towards a stronger future for Habonim Dror North America.
After digesting the information gleaned that day, the planning committee came to the understanding that the biggest flash points in the strained relationship among the parties can be significantly attributed to a severe loss of trust, lack of clear and honest communication and missing mechanisms for conflict resolution. We believe that we can move towards reconciliation by bringing the community back to an understanding that we are all "on the same team" and that "we want the best for each other." We don't have to always agree with each other in order to thrive as a unified movement. We all know that the success of our whole really does depend on the success of our individual parts.
And so, the Unity in CommUnity Committee of HDCA has adopted a plan of action that will make a significant difference. The plan includes:
Convening the HDCA community

Supporting HD Camping 

Supporting the HDNA mazkirut 

Supporting the movement 
We plan to accomplish these goals through various mechanisms including creating a community calendar, communicating directly with HD family board members on a regular basis, facilitating mazkirut artzit participation in machaneh board meetings, and creating opportunities for asking questions and giving feedback.  Most of all HDCA will work to ensure that we are all talking to each other with open hearts and minds. Together we will strengthen Habonim Dror and ensure its success well into the future.
Habonim Dror Foundation Leadership Transition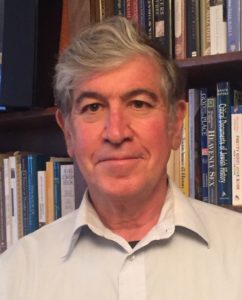 The Habonim Dror Foundation is very pleased to announce that Tom Gutherz has agreed to be nominated as the new Chairperson of the Foundation's Board of Trustees. Tom is Senior Rabbi of Congregation Beth Israel in Charlottesville, VA. He is a product of Habonim's Rochester NY ken and Na'aleh, MB 1973 and Workshop 24 at Ma'ayan Baruch. During his illustrious Habo career he was Rosh Machaneh Na'aleh and MB and well as Mazkir T'nuah. He was a member of Kibbutz Gezer from 1974-1989. He has served as an HDF board member since 2017.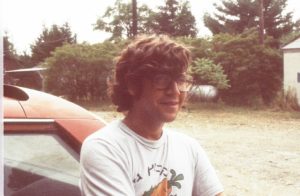 Yudie Fishman, who served as Board Chair since 2013 describes himself as overjoyed to welcome Tom onboard and told us… "The Hafifa (overlap or 'imbrication') has begun and it is clear that HDF will be in very good hands!" Tom added that he "especially looks forward to working with the youth leadership and the many adult supporters of HD across North America."   Tom was married to the late Carmi Weiner (Na'aleh, Ma'ayan Baruch, Kibbutz Gezer) He is the father of Ilan, David Max (Moshava) and Tamar Gutherz (Moshava.)
Ameinu – Virtual Study Tour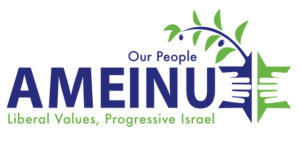 Many of Ameinu's members and friends have participated in past Ameinu study tours to Israel. Our last trip, in 2019, was extremely successful and we just couldn't wait until we were back on the ground in Israel and Palestine meeting committed activists and wrestling with key issues while enjoying culture and good food. Unfortunately, Covid made it impossible for us to have a regular tour, but we decided that this wouldn't stop us from visiting Israel together again. We decided to launch a special program and offer our members a unique opportunity to "visit" Israel even when borders are closed and transportation is limited.  Luckily, technology made it possible!
Together with our co-sponsors – Ameinu Canada, HDNA and HDCA – we put together an exciting schedule of virtual events that took place via Zoom between April 25 and June 6. We started our tour hosting our friends from Peace Now who showed us the film "Land of Outposts in Samaria" and learned about the effect that settlement expansion has on the lives of the Palestinians.  Our tour concluded with System Ali, a Jaffa based hip hop band that sings in 5 languages, Hebrew, Arabic, English, Russian and Amharic. System Ali gave us a tour through Jaffa filled with songs, videos and a lot of hope and creativity!  In between we had an interactive experience about mizrachi culture in Israel, discussed the idea of an Israeli-Palestinian confederation, and headed north to visit Dror Israel's Kibbutz Eshbal to learn about the educational work they are doing with the local community, both Jewish and Arab. 
The responses and comments we received so far encourage us to keep fighting for peace and justice in Israel and here in America, knowing that our supporters are behind us! We look forward to our future tours in Israel, and we hope to have HDCA members joining us again.
Habonim Dror in the News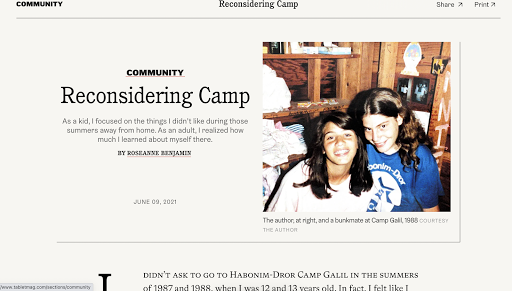 Please enjoy this fabulous article written by Roseanne Benjamin, a Galil alum, in Tablet Magazine!  You can read the article here.