Dear Habonim Dror Family,
Welcome to this edition of the HDCA newsletter. We hope you've enjoyed reading our prior posts and that the information in the newsletter has given you a better understanding of what's happening within the North American Habonim Dror world. We look forward to creating future posts, but with a slight change.
The feedback we've received indicates that while the newsletter provides interesting and informative articles, giving readers a better grasp on what's going on within the movement, the sheer volume of articles in each post is overwhelming and as a result the newsletter isn't always read.
And so – a change! Beginning with this issue you can expect shorter, more focused and more frequent posts. We hope this change works well for you and your community.  We welcome feedback on this change and invite you to reach out if there's anything you'd like to learn about in future editions.
Aleh v'hagshem,
Alisa Belinkoff Katz and Sharon Waimberg – HDCA Co-Chairs
HDCA Kennes 2022

This past November, 40 board members, professional staff and maapilimot from all 6 Habonim Dror camps together with HDNA's mazkirut artzit and the leaders of Habonim Dror Camp Association and Habonim Dror Foundation gathered at Pearlstone Conference Center in Reisterstown, MD for the first HDCA Kennes since 2019.
After so much time without face-to-face contact, Kennes provided our community a wonderful opportunity for sharing, brainstorming and learning. And we even had fun together in a beautiful setting.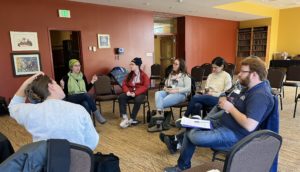 The program began on Thursday November 17th with the Executive Directors of all 6 machanot, Erica Kushner, Mazkirol of HDNA, and Tamar Levi, HDNA shlicha. On Friday afternoon the rest of mazkirut artzit joined us for more important conversations as well as some fun making lip balms from essential oils and herbs grown at Pearlstone's organic farm.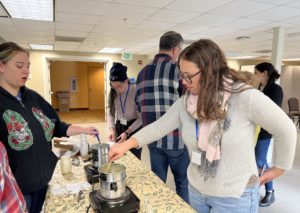 On Friday evening November 18th the remaining participants joined us for Shabbat dinner and after a round of ice breakers our program began.
Interspersed among the conversations, presentations and speakers we were able to enjoy the beautiful Pearlstone site and spend some time outdoors at their farm. We pulled carrots out of the ground, played with sheep and chickens and walked the beautiful grounds on what was a sunny but very windy and cold day.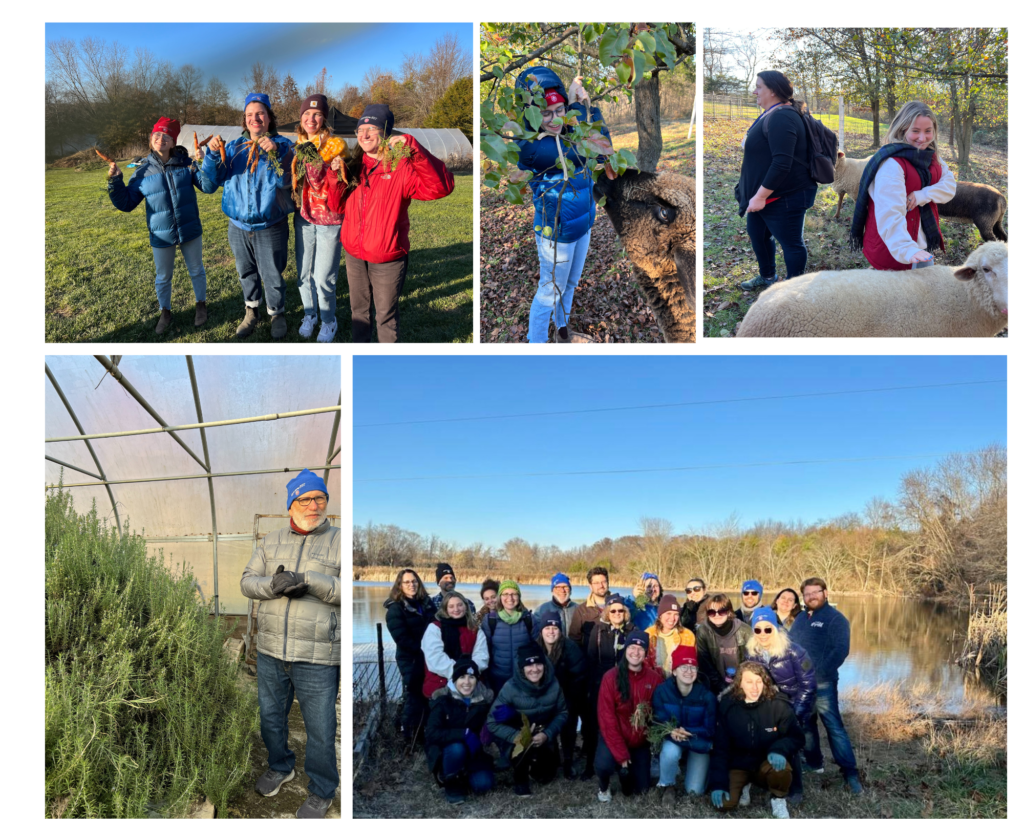 To give you an idea of what we focused on, you'll find our agenda below. We hope you are as excited as we are for the Habonim Dror family to  Move Forward Together!
Building Safe Environments with Drew Fidler, Director of the BBYO Center for Adolescent Wellness
Navigating boundaries, building relationships, and creating a safe camp
The HDNA Family Map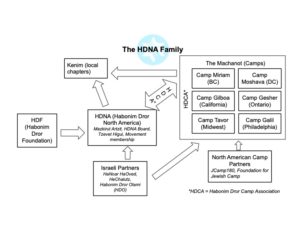 Understanding the organizations and groups within the HDNA/HDCA universe.
Through individual presentations participants learned about the various organizations comprising the HDNA "Family"
Habonim Dror North America Board
Tzevet Higui
Habonim Dror Foundation
Habonim Dror Olami
Habonim Dror Camp Association
HDNA within the North American Jewish camping world
We used to be unique in ways that much of the camping world has now caught up with (social justice, gender inclusivity, lgbtq+ inclusivity, experiential ed) – what makes us unique today?
HDNA Update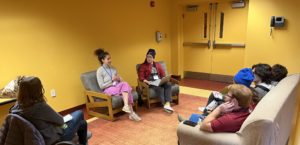 An update from the Mazkirut Artzit addressing Israel programs, finances, shlichut and movement retention.
After a presentation by Erica Kushner (HDNA Mazkirol) and Sue Aistrop  (HDNA Business Manager), kennes participants had the opportunity to cycle through stations and have small group conversations with mazkirut members about their tafkidim and programs.
Progressive Zionism with Hadar Susskind, President and CEO of Americans for Peace Now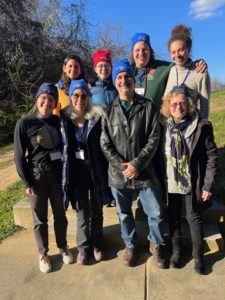 What does Progressive Zionism mean, where does it stand in North America and in Israel, what can we as Progressive Zionists hope to accomplish, and how do we educate towards Progressive Zionism in a way that is meaningful to Habonim Dror today.
Navigating the Partnership Between HDNA and the Machanot
We are all operating as HDNA, but what are our responsibilities to each other? We divided into 6 groups to focus on 6 topics and discuss our partnerships.
The topics we discussed were Year Round Programs, Israel Programs, Financial Relationship, Pillars and Ideology, Youth and Adult Leadership, Staffing and HR
Gender Inclusion
Exploring successes and challenges with gender inclusion at the machanot and how gender inclusion serves our values as a community.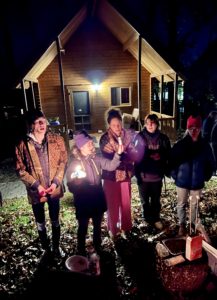 At the end of Shabbat we were able to take advantage of the Pearlstone facility and head outside for havdallah and a medurah – s'mores included.  On Sunday morning we woke up to breakfast and a sikkum peulah, wrapping up Kennes and discussing next steps.