Shalom Chevre,
As spring moves quickly towards summer and the countdown to the opening of our machanot is well underway, HDNA's seminar season is coming to a close with ma'apilimot seminar. Over the course of several days 50 ma'apilimot from all of our machanot will gather at Camp Moshava to connect deeply with each other and with the movement, gain new leadership skills, grapple with important and sometimes difficult issues, and have fun. After "ma'ap sem" most will be heading to their respective machanot within just a few short weeks!
At HDCA we are also planning for our own seminars. First up, HDCA mifgash – the first in-person since 2019. We'll be gathering at beautiful Machaneh Gilboa in Big Bear Lake, CA. This will be a wonderful opportunity for board leadership to get together and focus on issues that resonate with our camping movement, and its success will depend on the participation of each one of our machanot. Gilboa has graciously offered to host up to two representatives from each of the other machanot.  We encourage anyone who is interested in attending to reach out to your board chair. We look forward to all of your insights, concerns and ruach!
And finally, the planning for Kennes 2023 has begun. SAVE THE DATE! Kennes will be held from Friday October 20th to Sunday October 22nd at the Hilton Garden Inn in Springfield, MA just before the JCamp 180 Conference. We look forward to seeing many of you there!
Chag Shavuot Sameach,
Alisa Belinkoff Katz and Sharon Waimberg
From Veida to Ma'apilimot Seminar…What Does it Mean for Ma'apilimot to Take Responsibility for the Movement?
by Zandra Campbell, Rakazol Chinuch, HDNA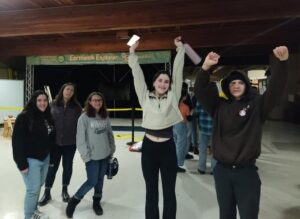 Although Veida 2022 feels almost like ancient history at this point, we are excited to carry conversations that began at Veida on to Ma'apilimot Seminar. The theme of  Ma'apilimot Seminar, HDNA Runs on Demand, continues discussions which began at Veida about what it means for ma'apilimot to be responsible for the movement. It was clear at Veida that people want to be responsible for the movement but maybe don't know how or haven't internalized all the ways that they can shape HDNA. We hope the conversations at Ma'apilimot  Seminar will give them more concrete ways to be responsible. For example, we are spending a two hour peula block discussing the responsibility of ma'apilimot to actively grow the movement and recruit chanichimot to their machanot.
Veida will be a good lens through which ma'apilimot might relate to the concept of collective responsibility. It was clear that people really wanted the Veida to go well, and although people disagreed and debated, the communication was incredibly healthy. There was one moment that I especially loved, in which a nachshona brought an amendment to a proposal that wasn't super related to the proposal itself and didn't really add anything to the Veida. It was right before lunch, and everybody was hangry and wanted to be done with the proposal, but even so, people still really supported her to bring the amendment and were proud of her for having made herself vulnerable to the whole Veida. This moment felt like a really tangible difference in the culture of this Veida from the last one, and it was really incredible to see older ma'apilimot taking responsibility and supporting younger movement members.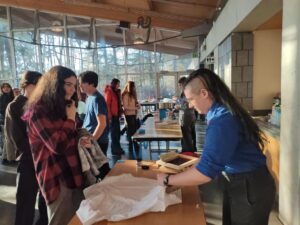 Hopefully the participants of Ma'apilimot Seminar will understand that the seminar went well not only because of the Mazkirut Artzit's hard work, but also because they themselves wanted it to succeed. When everyone takes responsibility for movement spaces, the movement becomes a better place for everyone. Another element of Veida that we wish to move forward is conversation around Zionism. At Veida, it became obvious that movement members no longer want to avoid talking about Israel, and it is vital now more than ever for movement members to be able to discuss and debate their responsibility to Israel. We are excited to be bringing programming not only about how the movement should relate to Zionism but also workshops run by shlichimot about various topics within Israeli society (forum kohelet, the histadrut, etc.) It feels exciting to be able to bring tangible Israel learning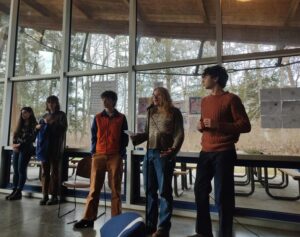 back to HDNA!
Our goals for Ma'apilimot Seminar are for ma'apilimot to feel inspired by the mission of the movement, and if we meet this goal, it will benefit the entire HDCA community.
West Coast Seminar
by Kaela Evenchick, Rakazol Tzmicha, HDNA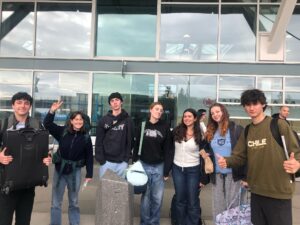 For the first time since 2018, Miriam and Gilboa came together for a West Coast Seminar! We had close to 30 teens from both camps join us in Vancouver, some meeting for the first time and some reconnecting after last summer's MBI!
The seminar was planned and led by youth leaders from Gilboa and Miriam, and supported by Gal Icek, Miriam's year-round shlicha, Yahli Livni from Gilboa, and myself (Kaela Evenchick), from Mazkirut Artzit. We are thankful to RootOne, a partner for HDNA's summer Israel trip (MBI), for generously supporting the seminar.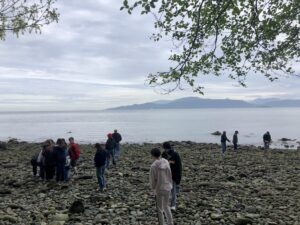 Highlights included a scavenger hunt at Granville Island, Havdallah and Kumzits at the beach, and a hike through Pacific Spirit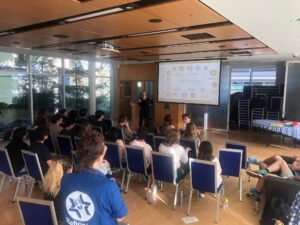 Park. We of course also spent some time learning together, with a peula about socialism and another about the judicial reform and protests in Israel. We were also joined by a guest speaker from the British Columbia Federation of Labour (BDFED) who spoke about young workers rights and unions!
We are so excited to see this tradition coming back to the West Coast. Next year in LA!